Every cat and dog has unique needs depending on age, activities, and daily adventures. We've thoughtfully curated an exceptional range of daily supplement bundles to support your best friend through every stage of life.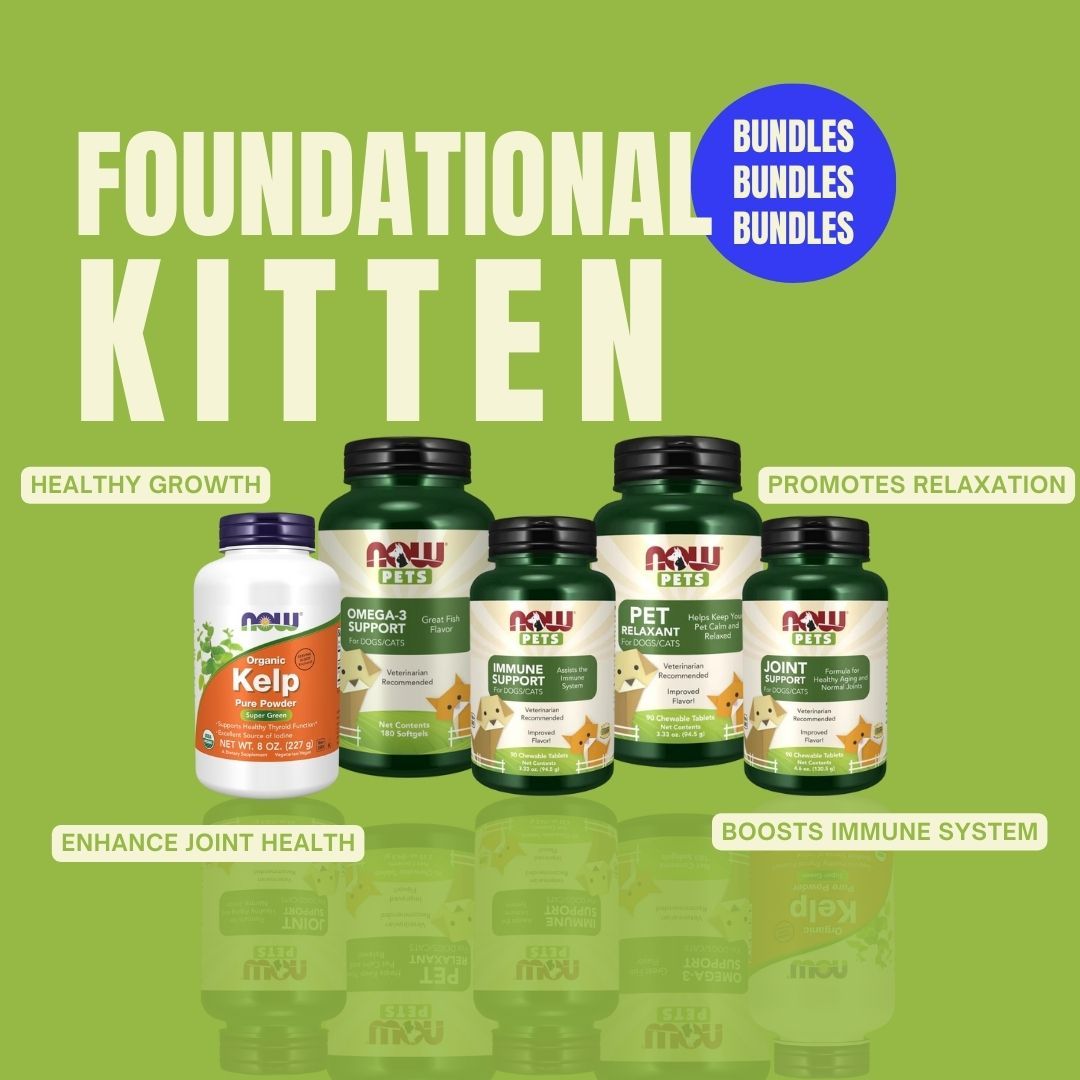 Precious Puppies to Playful Kittens: Foundational Care for All
Foundational Puppy and Kitten are daily supplement bundles crafted with purposeful ingredients to support your young pet's healthy growth, boost their immune system, enhance joint health, and promote relaxation, providing a solid foundation for their overall well-being.
---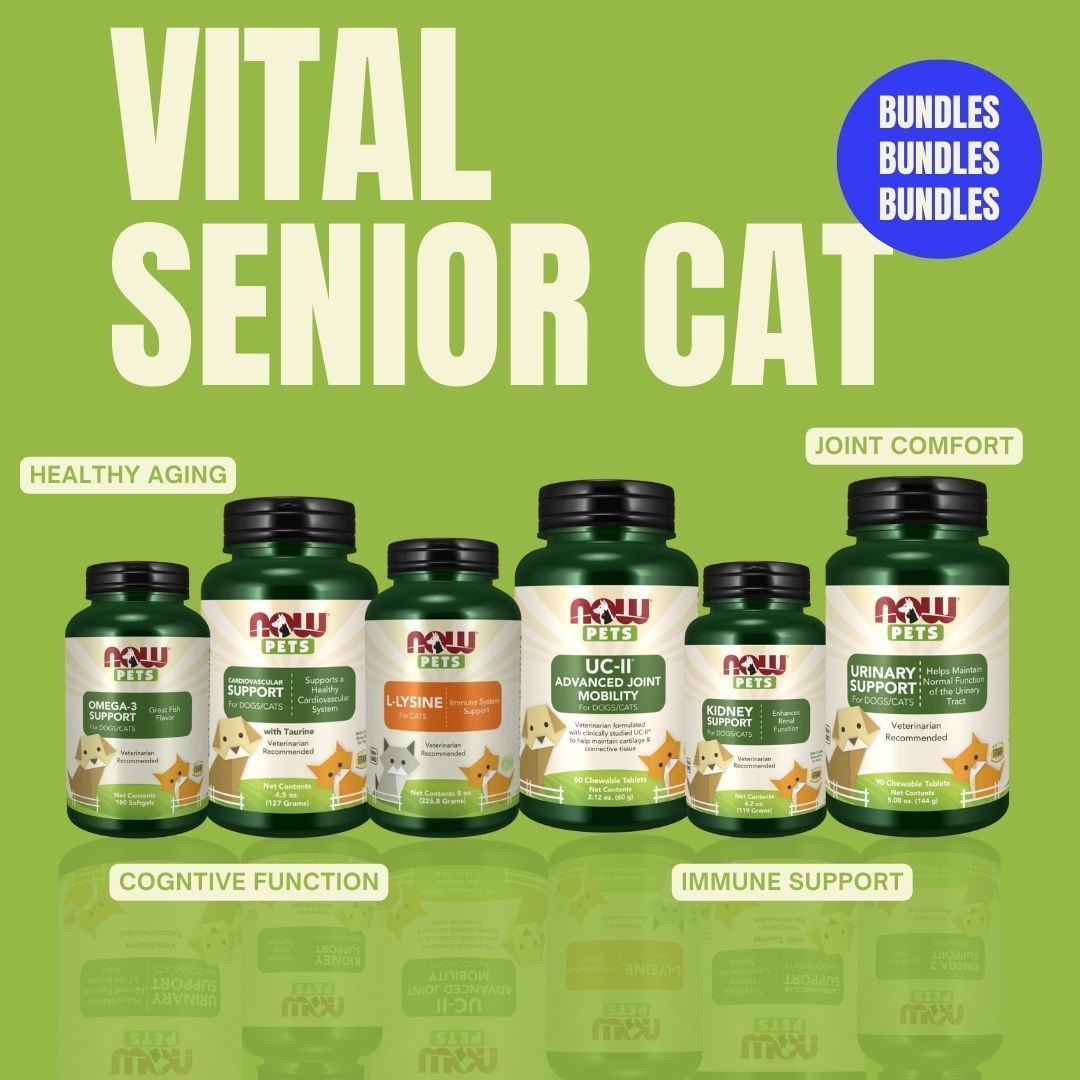 Aging Gracefully with Vital Senior
Vital Senior Cat and Dog bundles are daily supplements that thoughtfully address senior cats or dogs' unique needs. With a focus on promoting healthy aging, joint comfort, cognitive health, and immune support will enhance the vitality and quality of life for your aging furry friend.
---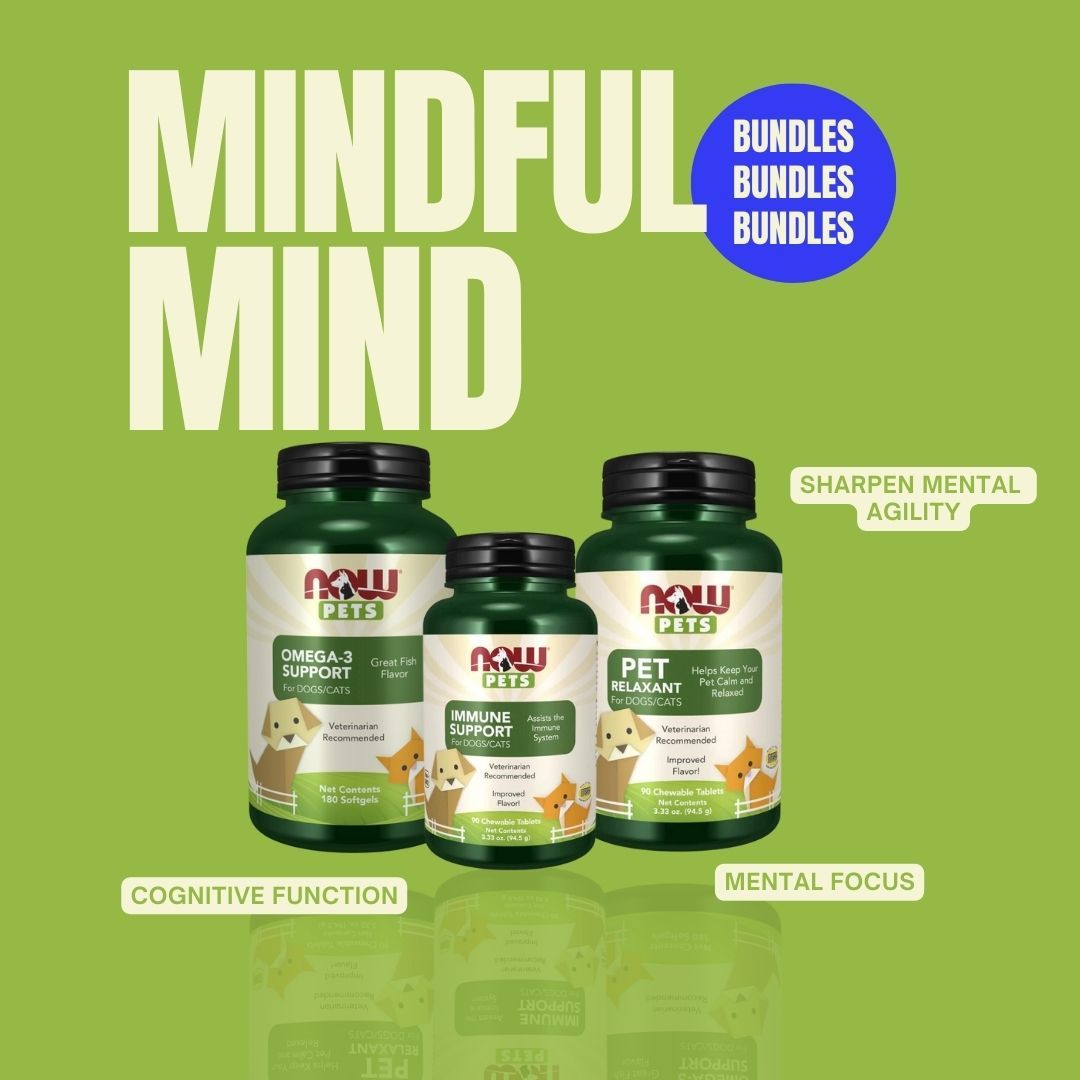 Elevate their Mental Health with Mindful Mind
Mindful Mind, a daily supplement bundle for pets of all ages that supports cognitive function, mental focus, and overall mental well-being. With a blend of Omega 3 Support, Pet Relaxant, and Immune Support, Mindful Mind helps maintain your pet's mental agility and sharpness.
---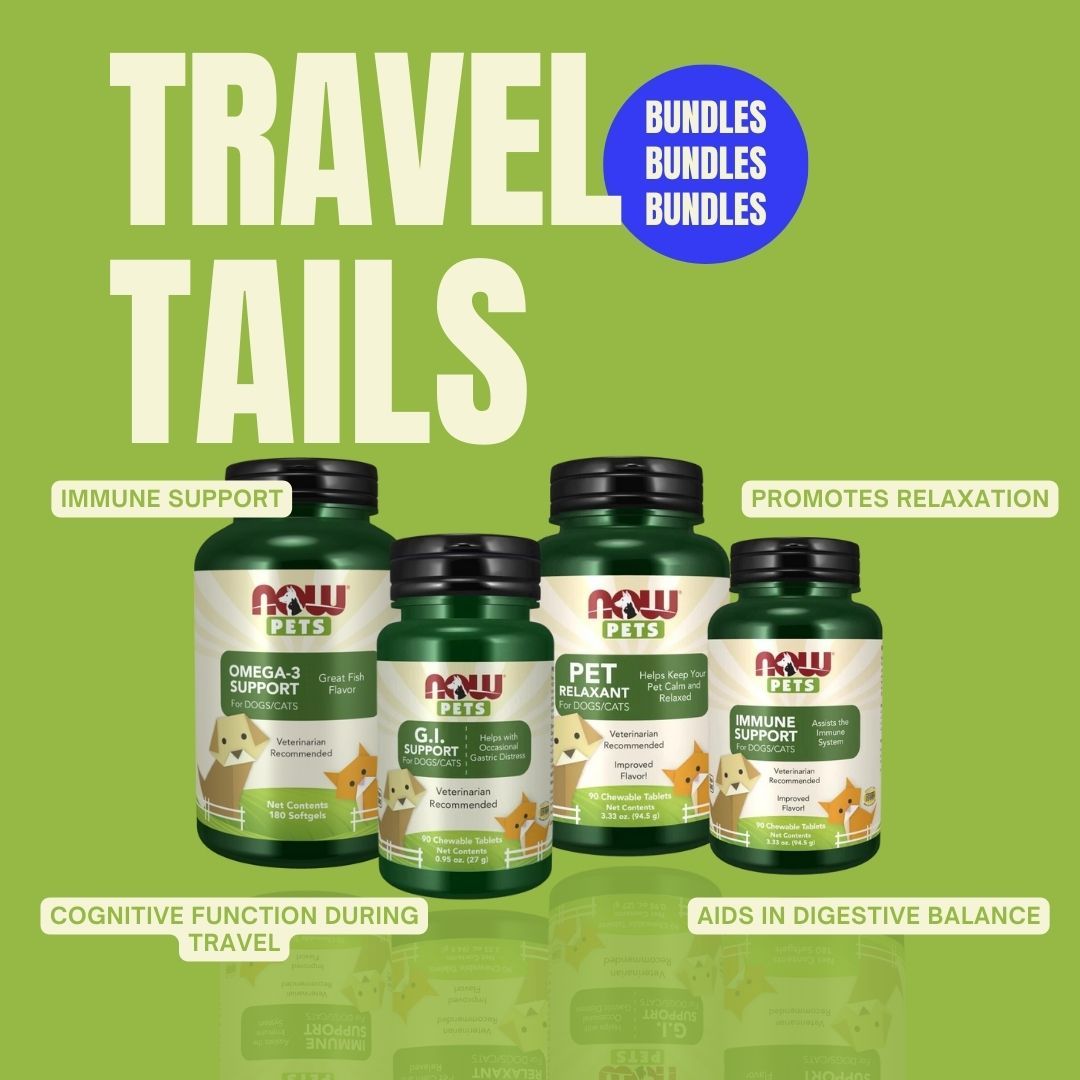 Worry-Free Journeys Begin with Travel Tails
Travel Tails, a daily supplement bundle tailored for pets during travel adventures. Promote cognitive function, digestive balance, and relaxation with key components like Omega-3 Support, Immune Support, Relaxant Chewable, and G.I. Support. Ensure a happy travel experience with Travel Tails.